Stealth S-Line 15 Inch Touchcomputer (Atom/2.1GHz, 2GB, 160GB, WIN7, Flat, 802.11, MSR 1-2, USB Printer) - (GM25YQ05091J)

Description: Stealth S-Line 15 Inch Touchcomputer (Atom/2.1GHz, 2GB, 160GB, WIN7, Flat, 802.11, MSR 1-2, USB Printer)
Manufacturer:
Pioneer
Product Line:
PioneerPOS Stealth S-Line Touchcomputer
Part Number:
GM25YQ05091J
Stealth S-Line 15 Inch Touchcomputer (Atom/2.1GHz, 2GB, 160GB, WIN7, Flat, 802.11, MSR 1-2, USB Printer), GM25YQ05091J, Point-of-Sale, POS System
MSRP:

$2,348.48
Discount: ($23.49)
You Save: 1%
Your Price
$2,324.99
Add To Cart
*The displayed image is for the Pioneer PioneerPOS Stealth S-Line Touchcomputer product line and may not be the exact image of the GM25YQ05091J
Pioneer PioneerPOS Stealth S-Line Touchcomputer
The S-Line redefines the all-in-one design by integrating a thermal receipt printer into a touchcomputer. Its compact design will save precious counter space, reduce cable clutter, and generate additional revenue. The S-Line stands 15 inches tall and 14.5 inches wide (16.25 inches with MSR), and will free up the space beside your POS terminal by eliminating the need of an external printer. You can now use this space to generate additional revenue by displaying advertisements or selling merchandise.
Recently Viewed Products
---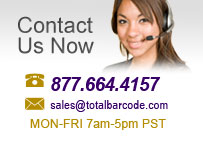 SSL Certificate