15B3 15-Inch All-in-One Desktop Touchcomputer (AccuTouch Touch Technology, No O/S, 3.0GHz, i3-3220, Fanned, 2GB RAM, RAID) - (E051651)
Description: 15B3 15-Inch All-in-One Desktop Touchcomputer (AccuTouch Touch Technology, No O/S, 3.0GHz, i3-3220, Fanned, 2GB RAM, RAID)
Manufacturer:
Product Line:
Part Number:
E051651
15B3 15-Inch All-in-One Desktop Touchcomputer (AccuTouch Touch Technology, No O/S, 3.0GHz, i3-3220, Fanned, 2GB RAM, RAID), E051651, ,
MSRP:

$1,566.00
Discount: ($234.90)
You Save: 15%
Your Price
$1,331.10
Add To Cart
*The displayed image is for the product line and may not be the exact image of the E051651

The Elo Touch Solutions B-Series All-in-One touchcomputer platform simply provides in a compact design, more flexibility with a choice of configuration and connectivity options, more serviceability with easy access to key components, and more processing power. In addition, a wide array field-installable peripherals, spill-resistant sealing, and a selection of input/output port connection options make the B-Series both versatile and powerful. It is designed with the future in mind, allowing easy field serviceability of all of the main components.
Recently Viewed Products
---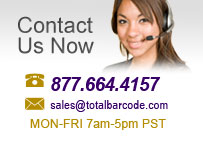 SSL Certificate