Z-Ultimate 2000T White Labels (2.0 Inch x 0.375 Inch, Polyester, 10,000 Labels/Roll, Single Roll) - (10011984R-ROLL)
Description: Z-Ultimate 2000T White Labels (2.0 Inch x 0.375 Inch, Polyester, 10,000 Labels/Roll, Single Roll)
Manufacturer:
Zebra
Product Line:
Zebra Z-Ultimate 2000T Labels
Part Number:
10011984R-ROLL
Z-Ultimate 2000T White Labels (2.0 Inch x 0.375 Inch, Polyester, 10,000 Labels/Roll, Single Roll), 10011984R-ROLL, Labels, Thermal Transfer
Please Call
This item has special requirements that require the assistance of a sales representative. Please call 1-877-664-4157 for assistance.
*The displayed image is for the Zebra Zebra Z-Ultimate 2000T Labels product line and may not be the exact image of the 10011984R-ROLL
Zebra Zebra Z-Ultimate 2000T Labels
A pearl white, gloss polyester thermal transfer label with a permanent acrylic adhesive. Ideal for applications that require outstanding print quality and unparalleled smear and scratch resistance. UL recognized for indoor and outdoor use when used with compatible Zebra Resin Ribbons. Top coating is suitable for fanfolding. Recommended for use in a wide variety of applications. Offers some resistance to chemicals and UV exposure.
Recently Viewed Products
---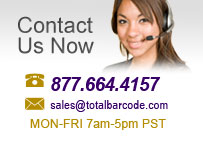 SSL Certificate